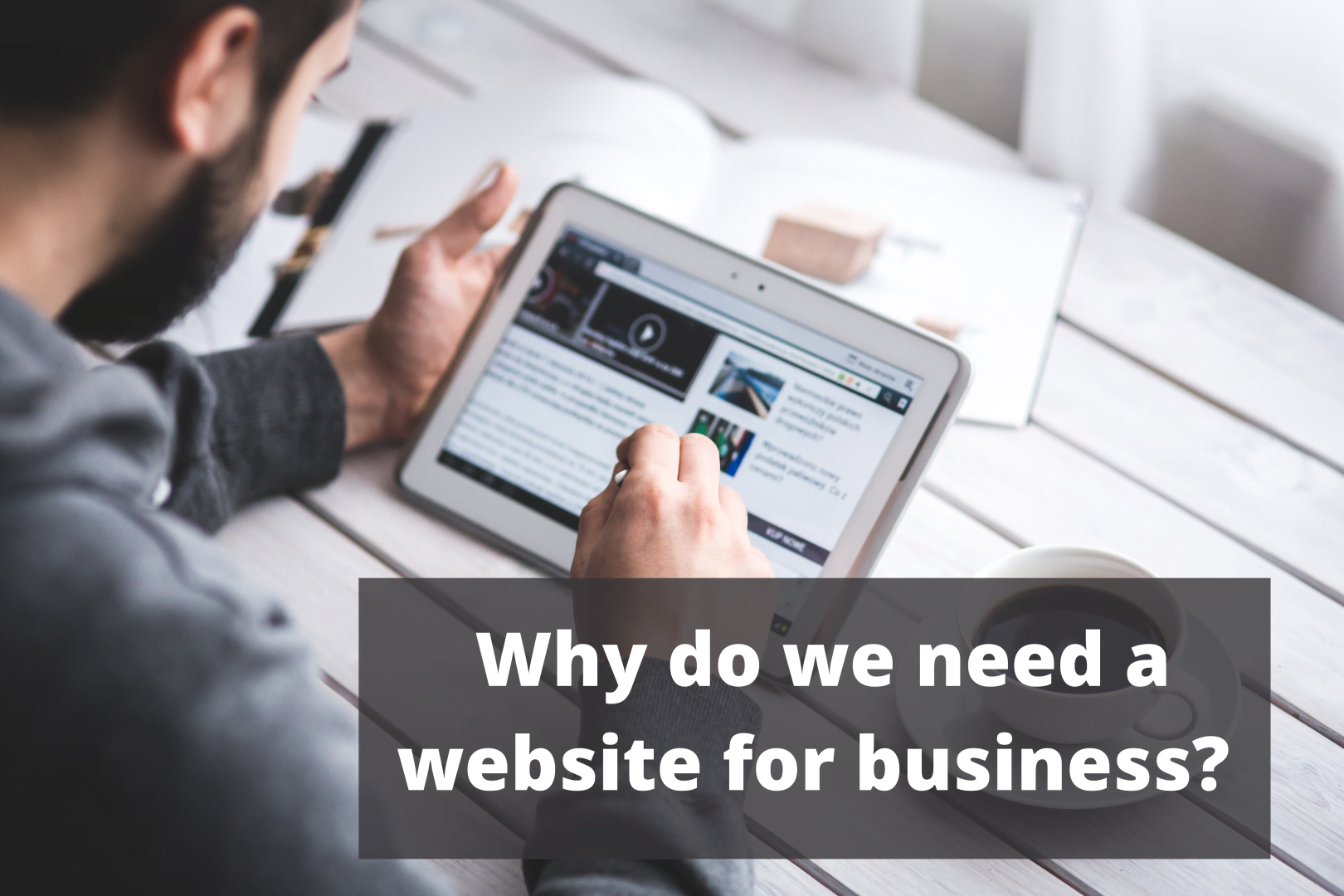 Why we need a website for business?
In the present world, technology has completely changed our world and daily lives. Technology brings us resources and lots of useful information at our fingertips. Modern technology has paved the way for multi-functional devices such as smartphones and smartwatches. Technology has made our lives easier, faster, better and more interesting. In today's technology world, there are the majority of customers will visit a website before they making a purchase. Therefore, online shopping is very common in the world and a website is very important to a business.
If you still considering why you need a website for business, here's the reason you might need to know:
Credibility
The main reason you should have a website for your business is to increase your company's credibility. There are 84% of today's consumers think that a website is more credible than other companies that only have social media profiles. Your website is also the perfect place for you to show any professional certifications or awards that your business have. Having a website will brings credibility and give people comfort that you are a real business.
Brand
Showing your brand to the potential customer is one of the most important things that you can do. You may clearly state who you are, what product or services you provide to increase the chances of your customers buying from you. You may also use your website design and featured images to let people know how they feel when entering to your physical shops. This method will work when your brands are closely related to the "feel" of your location.
Up to date and save time
Having a website is as known as your shop will be operating 24/7, so it is easy to post updates and announcements to your customers. This is a way to keep your customer up to date on your shop and the products that you going to sell. Having a website can save a lot of your time by answering those common questions and inquiries from your customers.
Help your business grow
If you want to grow your business and bring in new customers, having a website is very important for your business. If you have a website, it will easily build trust with customers and can attract them through Google or social media platforms. This is a great tool for people to learn more and achieve the comfort level they seek.
Conclusion:
You need a website for your business because there is a massive opportunity to help your business grow. If you are going to make your business more successful, having a website will be the top priority for you.
If you are ready to get started, feel free to contact us to customize your website. We are ready to help you!